Pompei - Naples - Italy
I was looking forward to this very much. Unfortunately that beautiful weather we had for much of the trip was just too good. It was so hot. You will notice in a lot of the photos Yumi is either in or heading for the shade. I thought she was getting heat stroke so we called it a day earlier than planned.
Naples is the home of the pizza. The pizzas are so much lighter than what we experience in Australia. I like them however a cooler day might have made a hot pizza more enjoyable.
We caught a bus from the port to Pompei. We took the train on the way back. Definitely want to go back in winter and spend a couple of days there. Outstanding.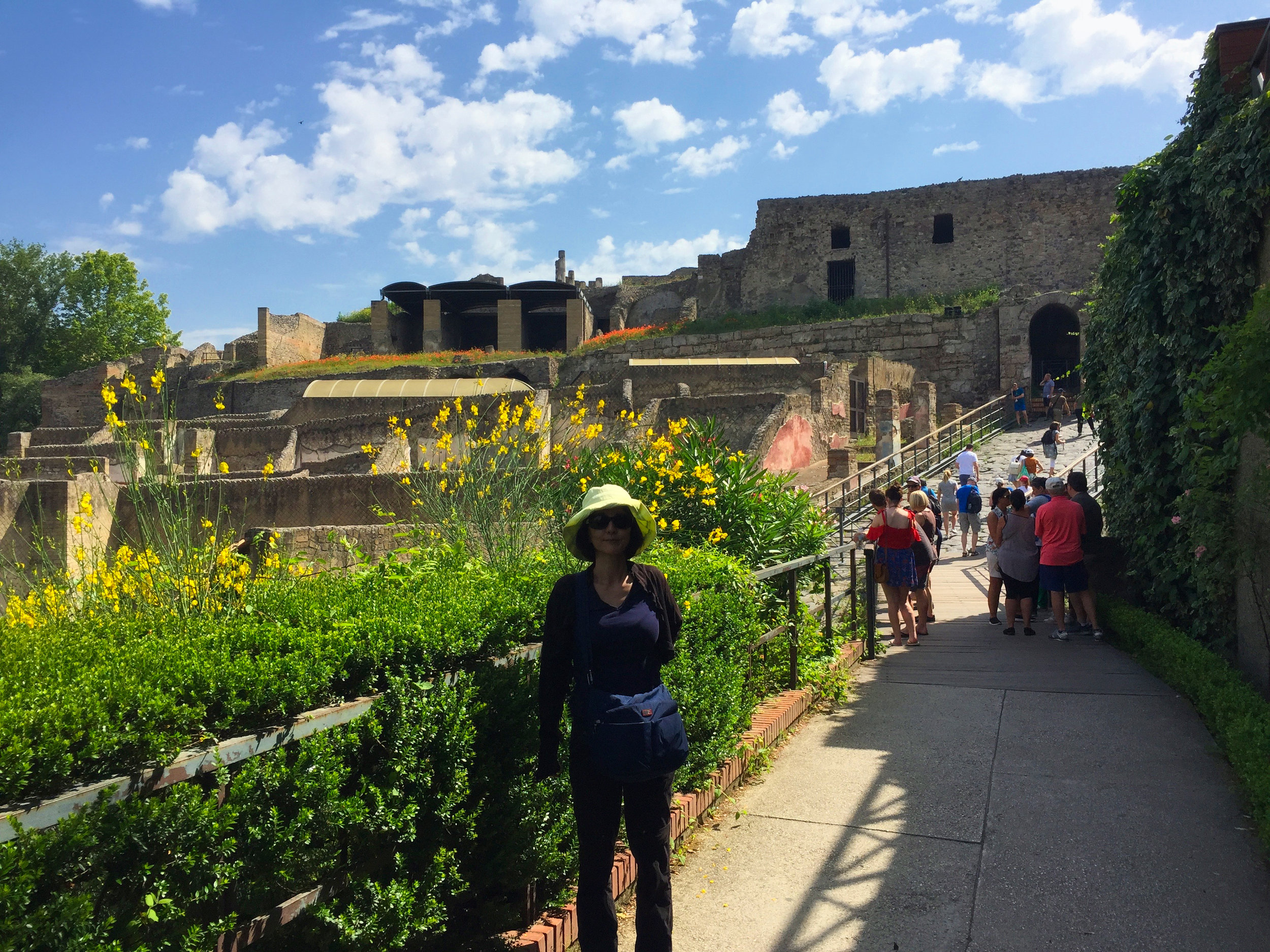 After buying the tickets heading into the city.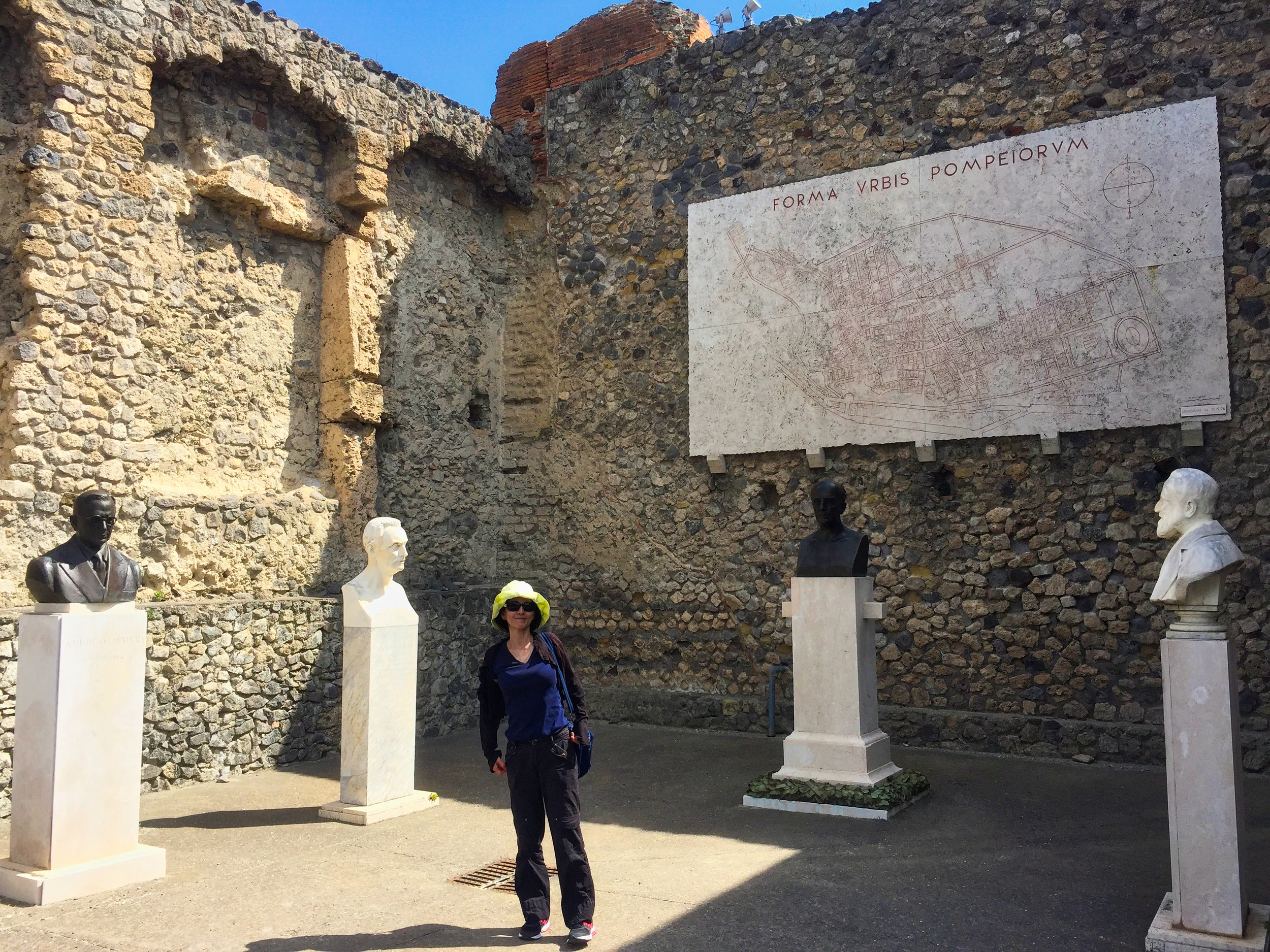 Just inside the entrance.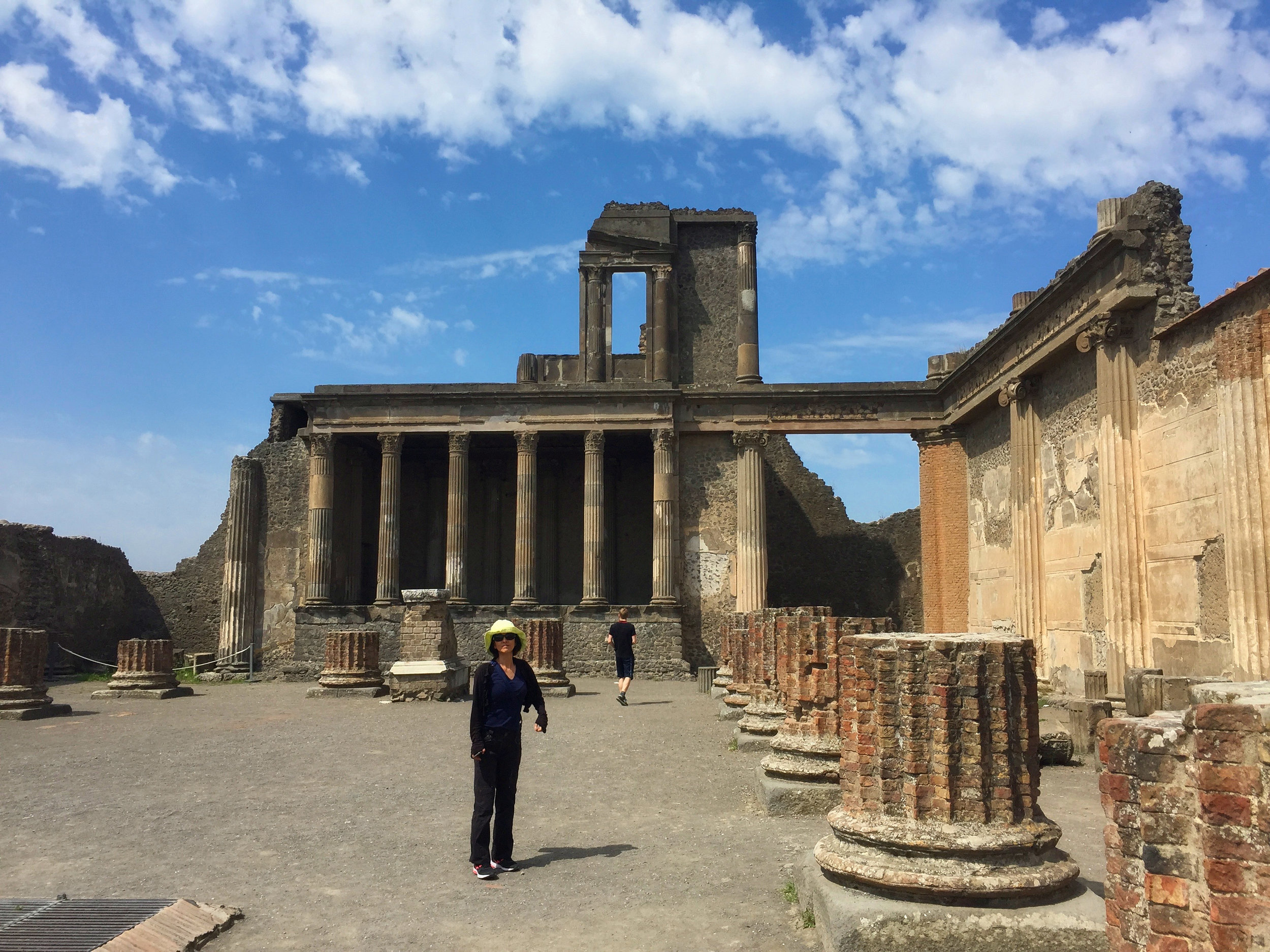 This was a courtyard to one of the government areas IIRC.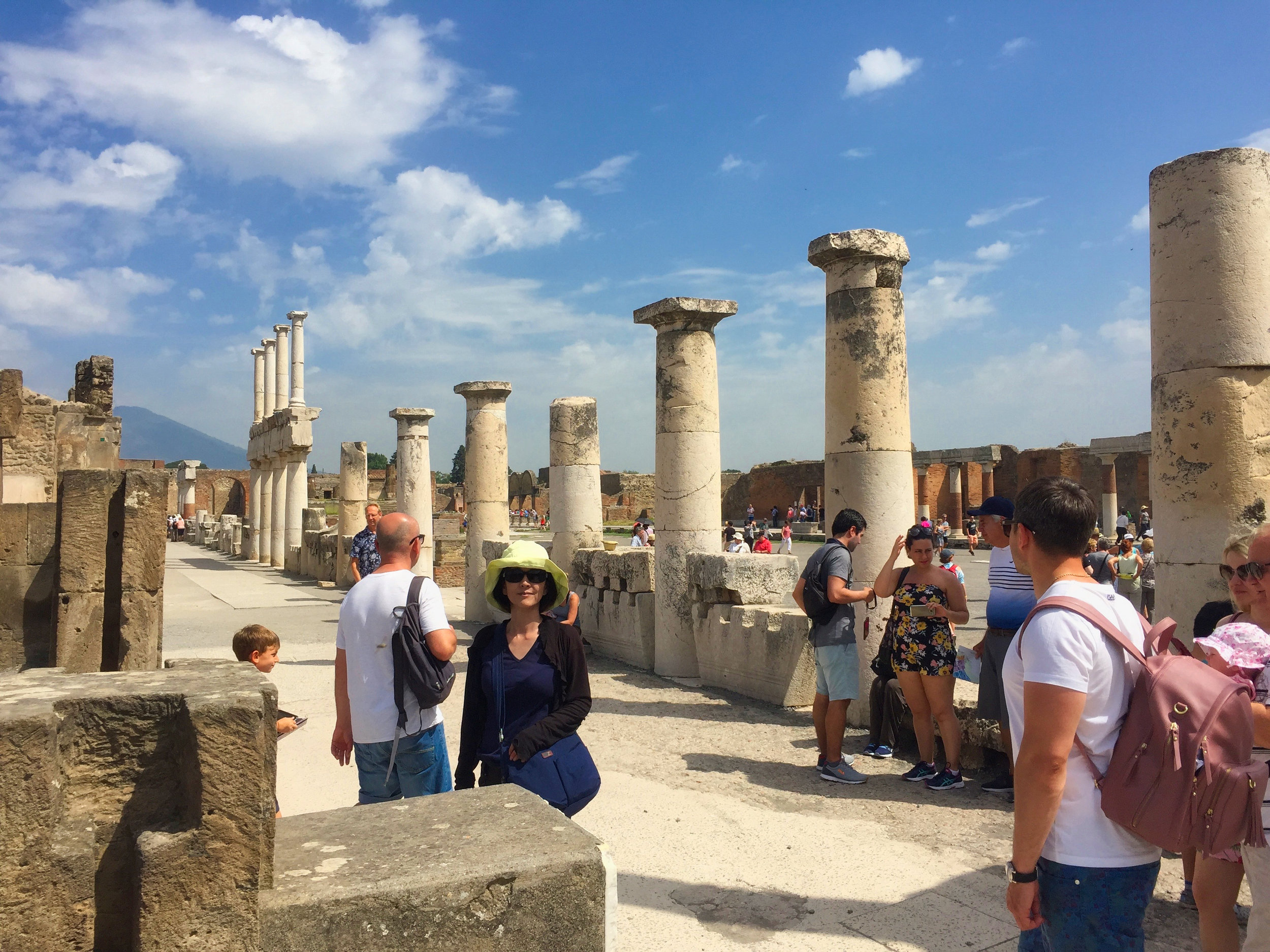 That beautiful weather. Yumi is getting hot.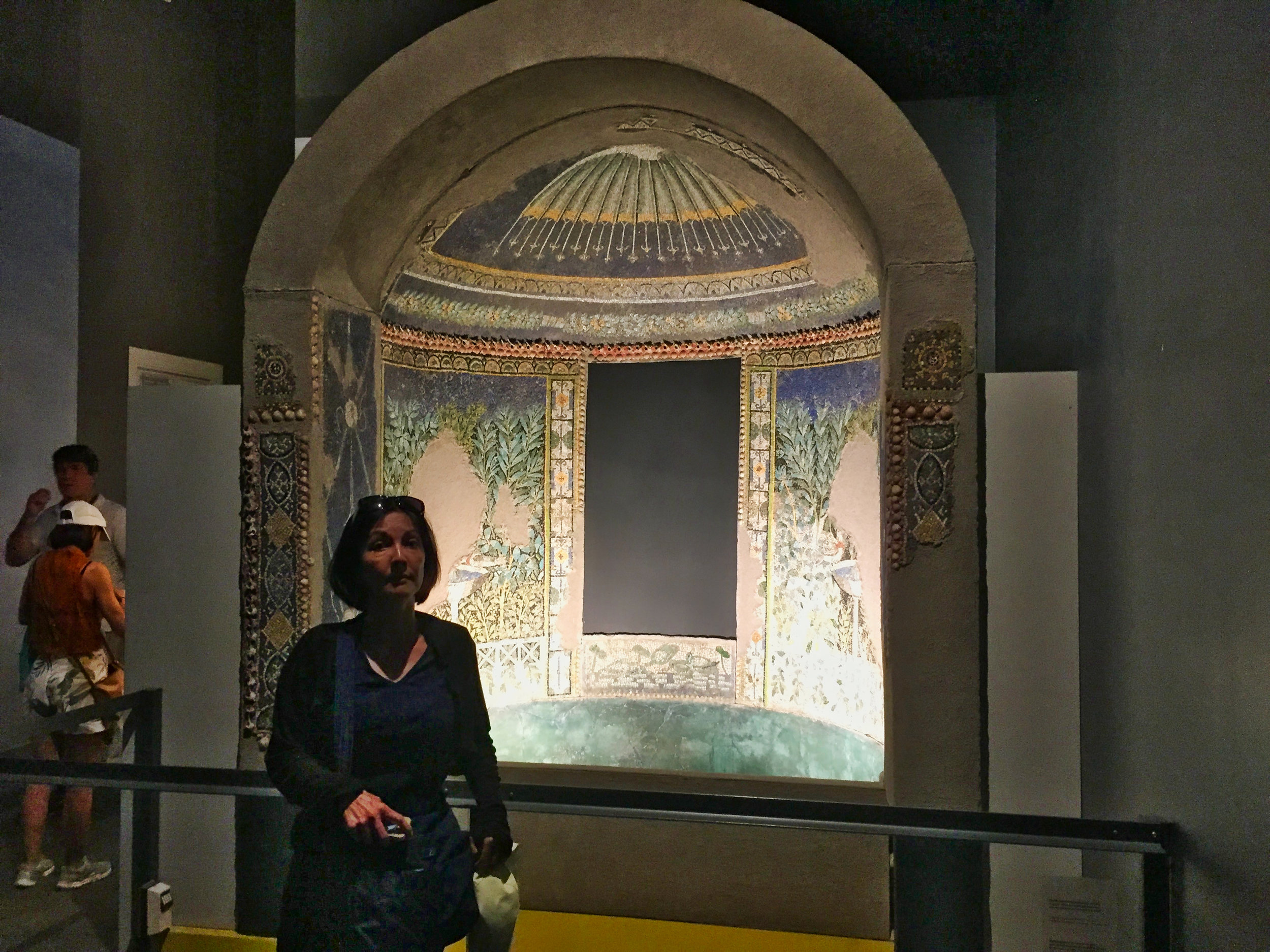 One of the first rooms we looked at. The art work was the walls every where we went.
Where exterior paint remained it was usually colourful.
While Yumi took a rest in the shade in this theatre a tour guide for a Chinese group did an Opera performance. Outstanding voice.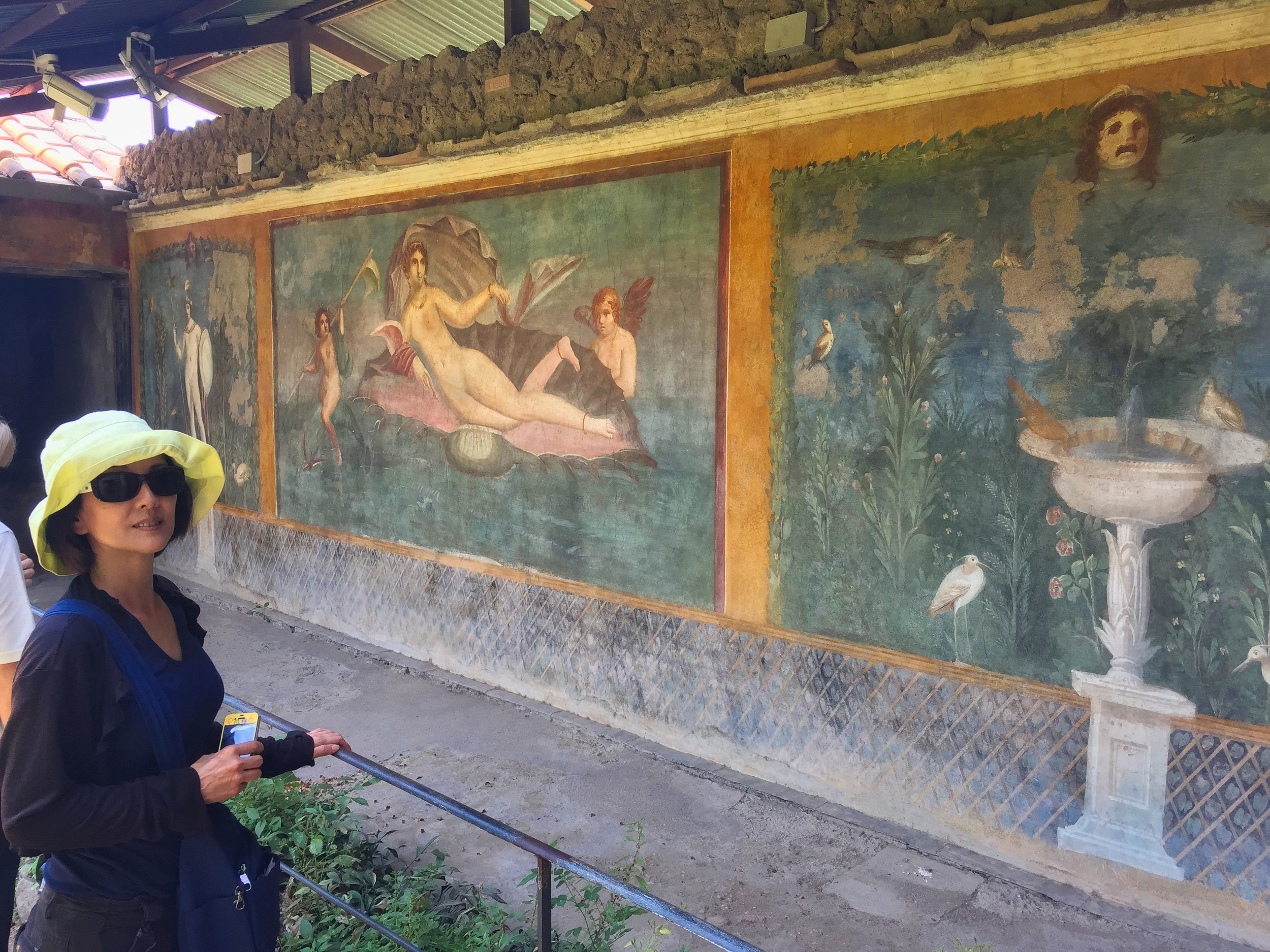 Artwork in a houses courtyard.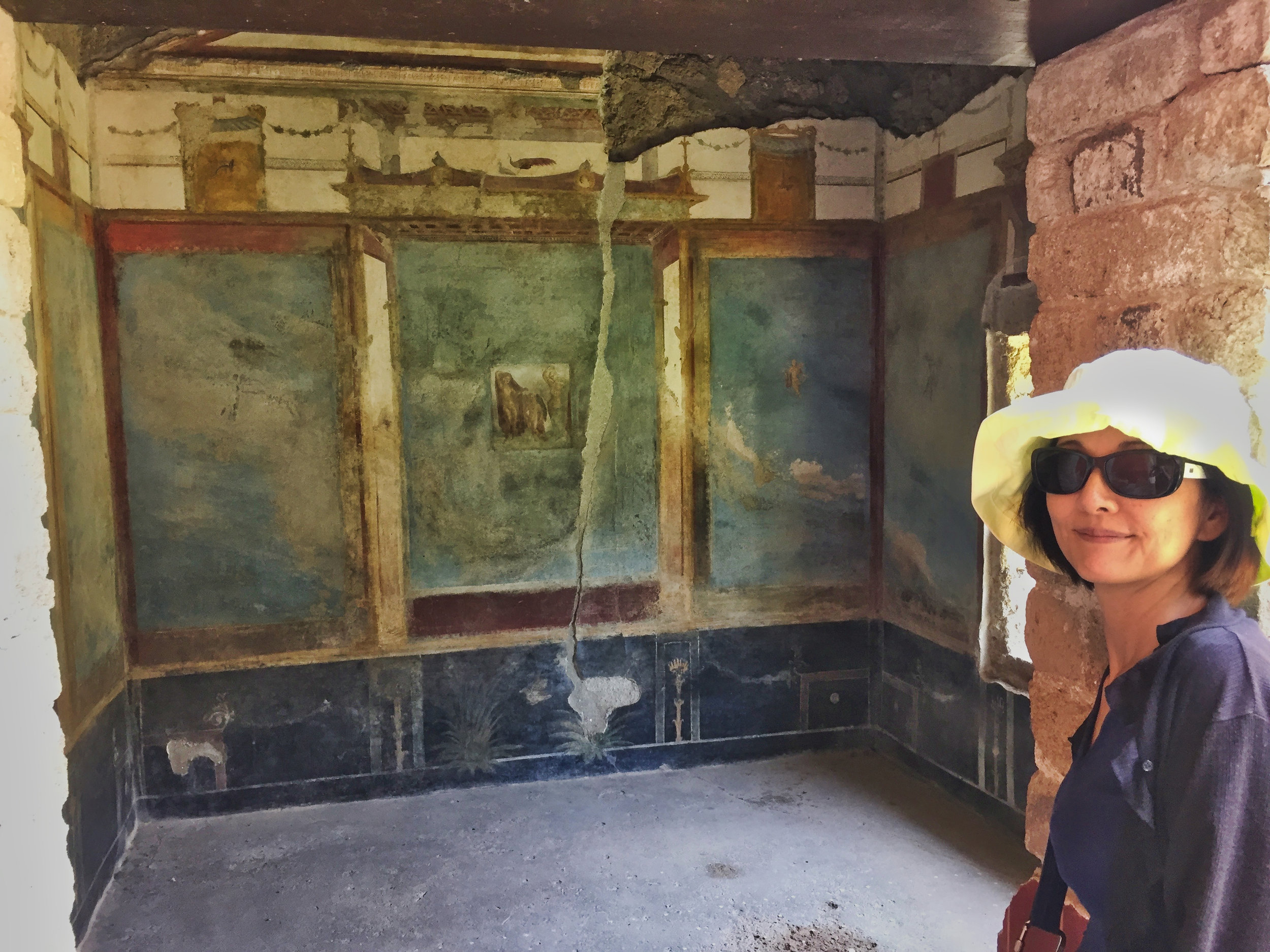 Artwork on the walls of a room in the same house.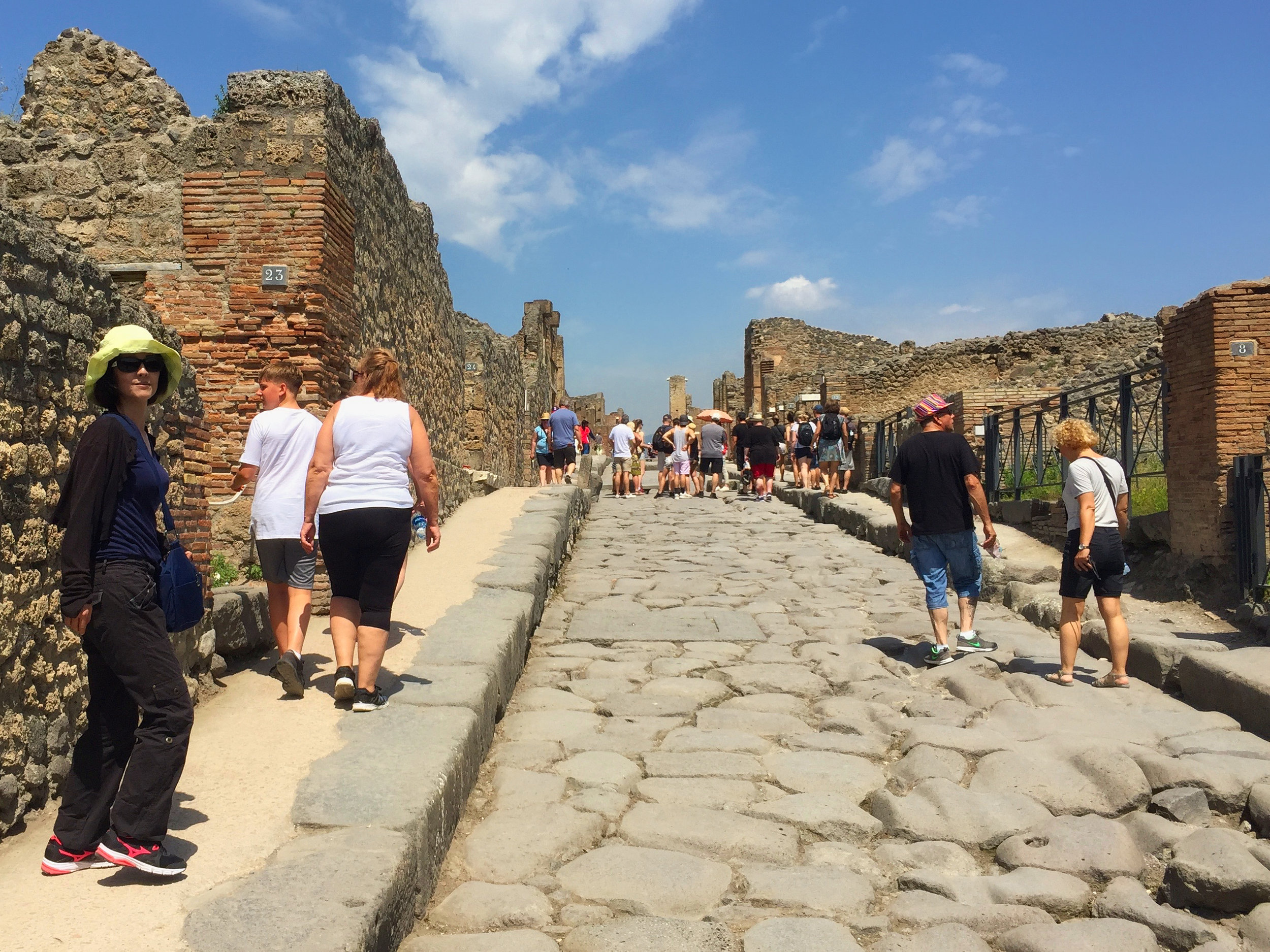 The streets just go and go. A lot of the buildings to the sides are only open for certain hours of the day.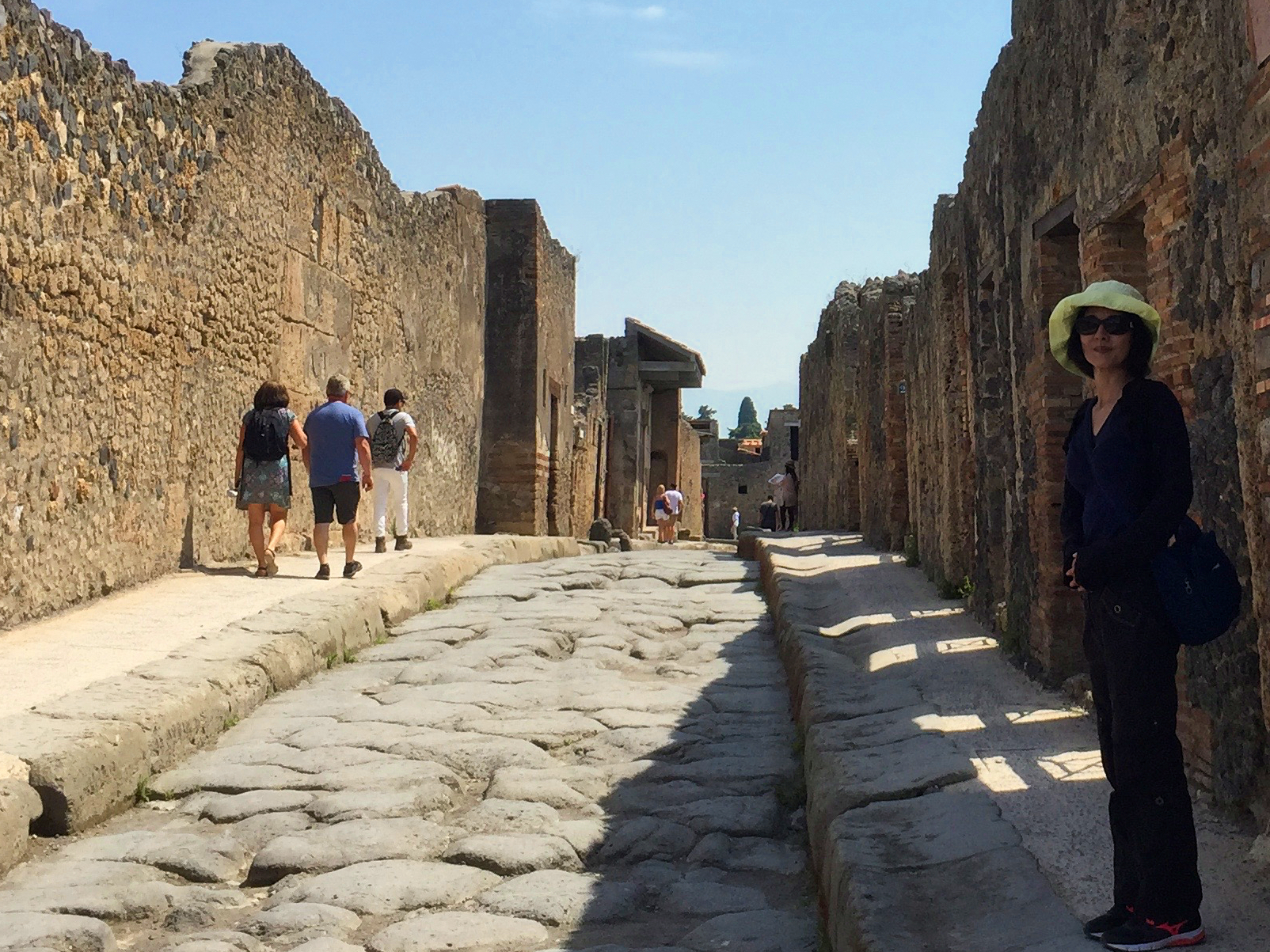 And more streets. Yumi has found some shade.
The passage under the stadium seats to the outside.
Just outside the stadium.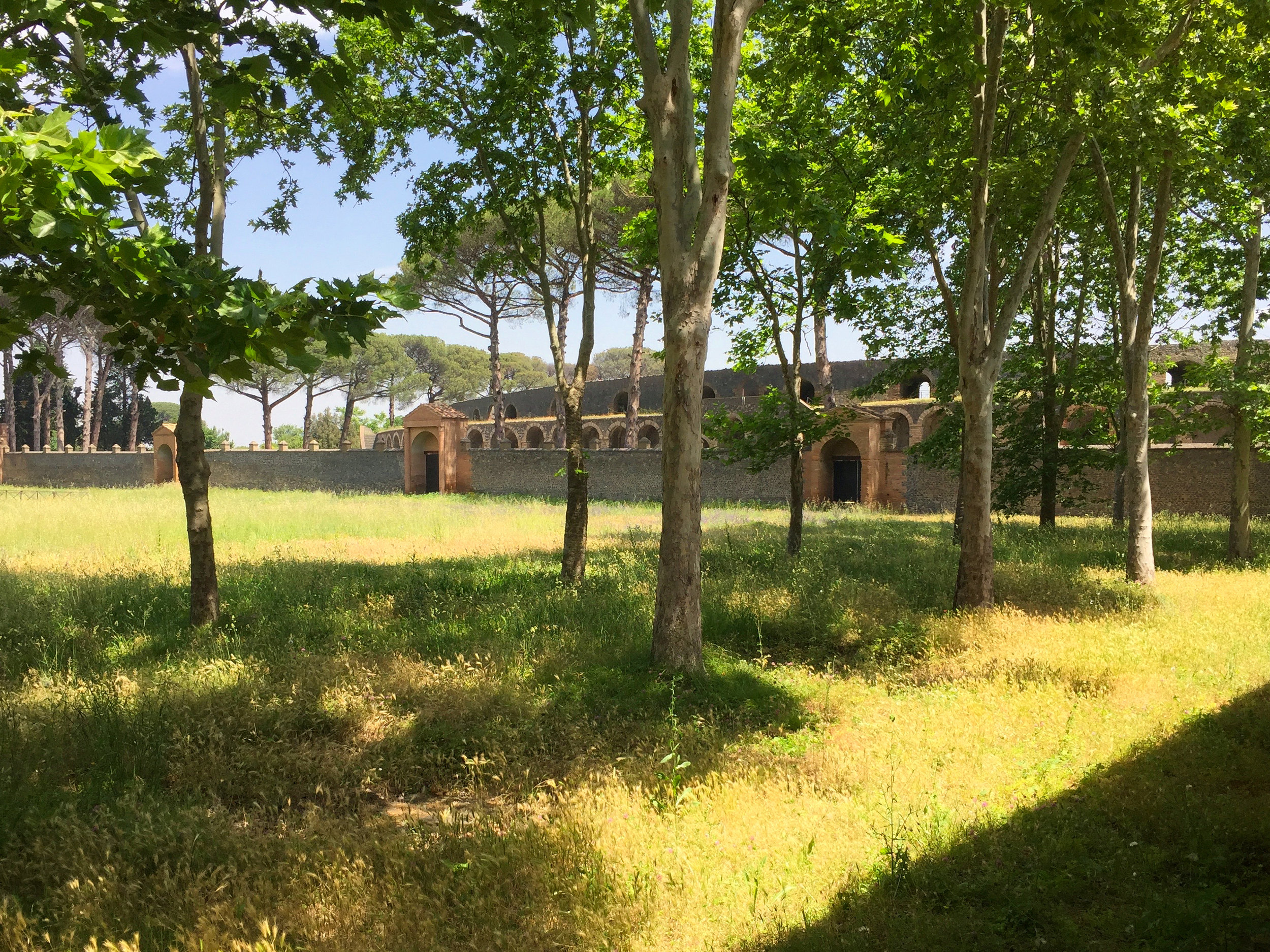 At the time of the eruption this was a community picnic area.
The city is vast. This is as much as I could fit in a photo.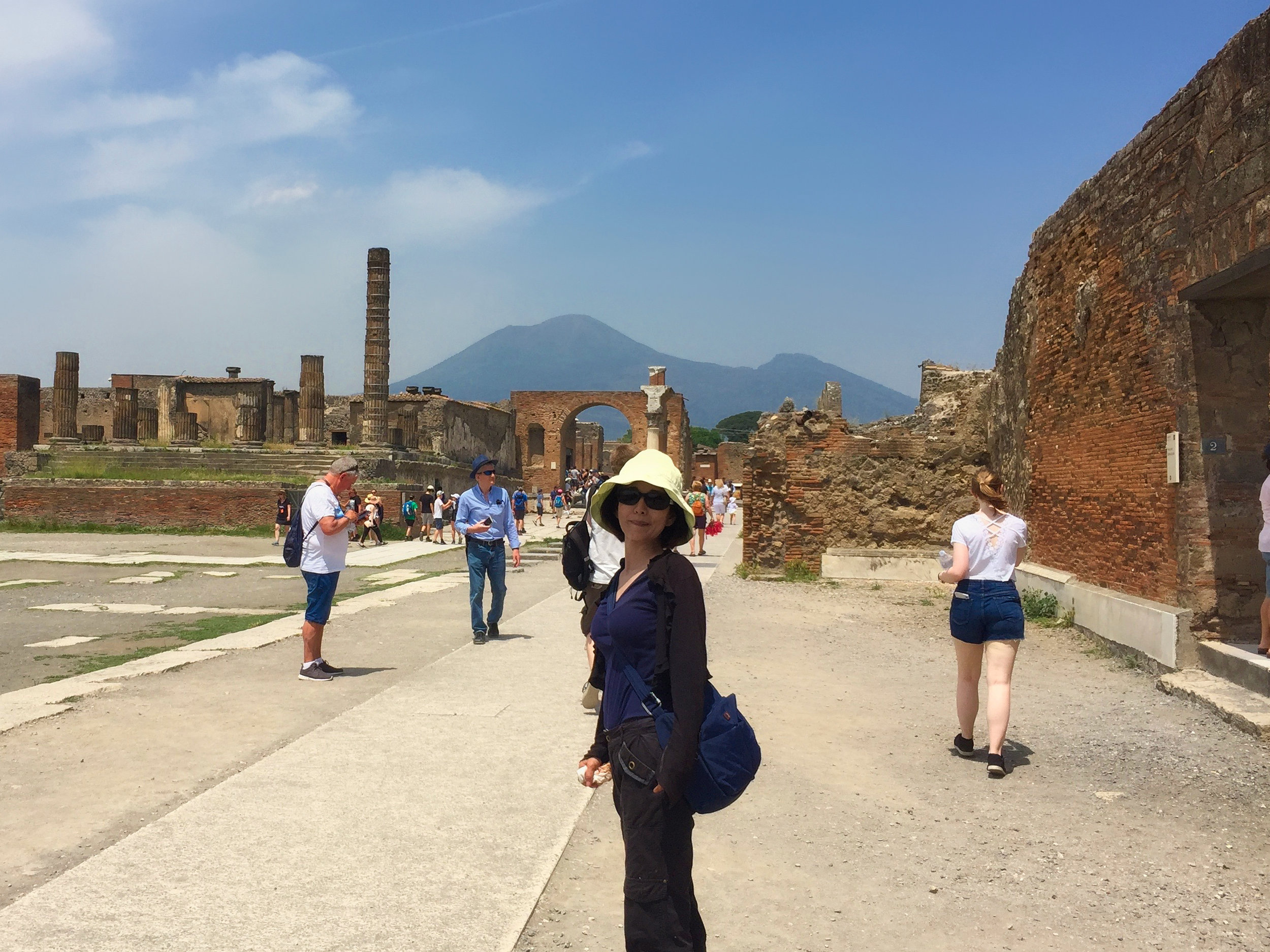 On the way out with Mount Vesuvius in the background. I was surprised how far away it is.