A bit of normality
10th August 2018
I get to make a lot of very different pieces of jewellery as you can tell from this website. However a much larger portion of the pieces I create are more traditional engagement rings. Many of those rings start with a standard design of mine or one that has been seen somewhere else and it gets modified with little personal touches by the customer making it their own.
The start design
This customer loved the halo in my DR994 using a half carat main pear cut diamond. She wanted to change the band however.
Changing the band.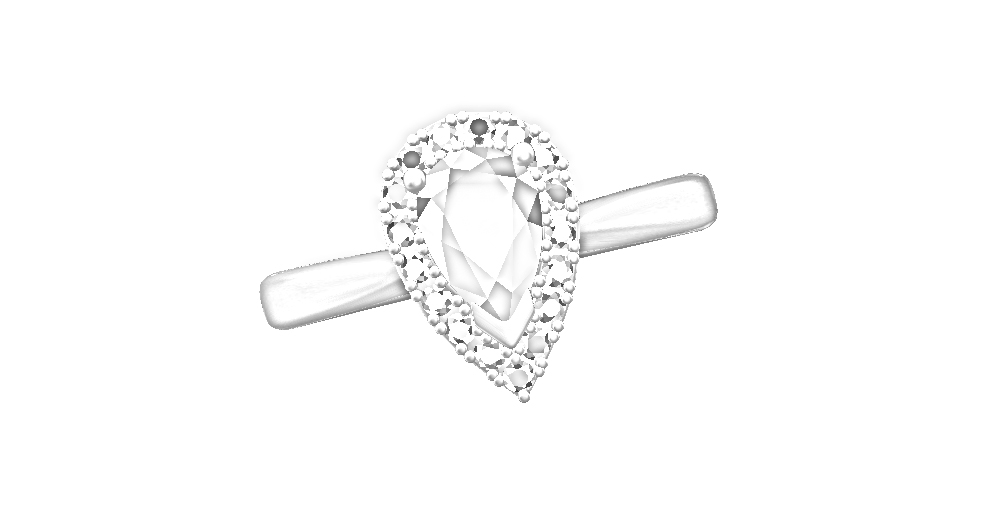 What she did not like about the band was the diamonds set into it. She also did not like the fact that she would have to maintain the rhodium plating to keep it looking it`s best. She decide to go two tone gold and we designed a yellow gold band for her together.
Draft and deliver
A draft ring was created (3rd photo above) to confirm the design changes made by her. She was able to try the draft on to confirm the design and the exact size for that design on her hand, eliminating any risk of having to resize a brand new ring. (read why you should not resize a new ring)
.54 carat pear cut diamond
18ct Palladium white gold halo
18ct yellow gold band
total diamond weight .625 carats
My next job is to meet with this customer to finish off the wedding ring design and since we planned ahead for this it will go very smoothly I would expect.